Healthy Habits for the Holiday Season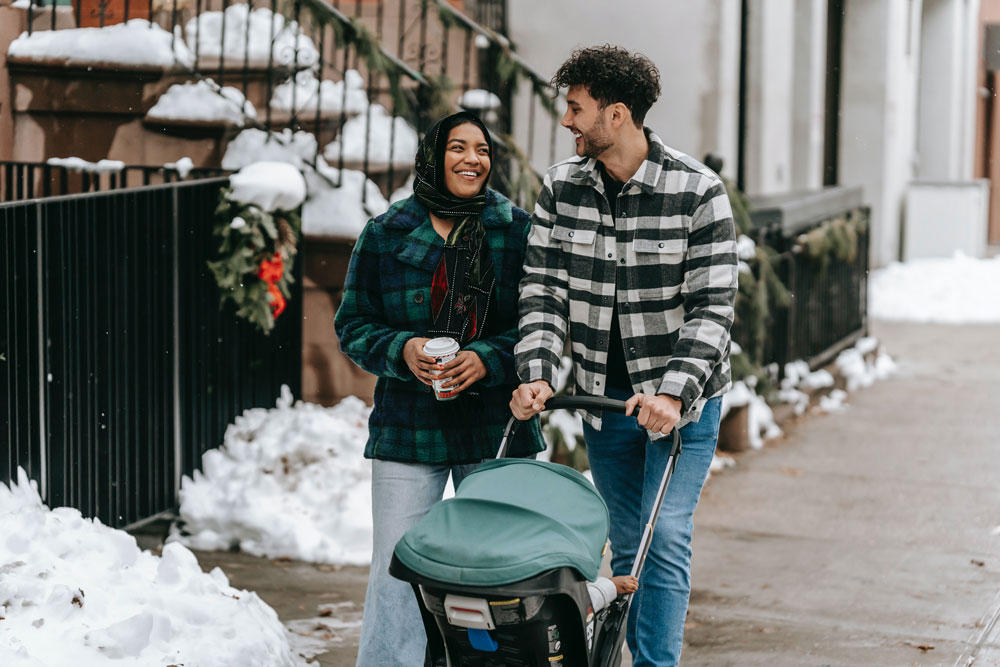 The days left in 2021 are limited. Fill them with activities and thoughts that establish healthy habits. It will be the best gift of the season—for you and your loved ones.
Improve health and minimize stress during the upcoming holidays, focus on "no" this November.
Say No to Junk
Whether it's junk food or junk habits, ditch them before they travel with you into the new year. Try to eat healthier. For some, that means making time for breakfast in the morning. (Grab-and-go dry cereal or fruit works.) Others may need to reduce highly processed products. You can't go wrong by increasing your intake of fruits and vegetables. Limiting meat benefits your waist and your wallet. Just be sure to get protein from other sources, including beans, whole grains, and nuts. Read more on eating healthy for the holidays.
Although chilly weather causes us to turn inward, and often under a blanket, force yourself to get outdoors daily. A short walk can be invigorating. Or, simply step outside and put your face to the sun. Let it warm you from the inside out. Research shows just 10 minutes outdoors improves mood, focus, blood pressure, and heart rate.
When time permits, bundle up and venture farther. Visit the Active Recreation section or the Outdoor Activity Finder of the PAHWF website for a list of local parks. Step away from the screens, move off the couch, abandon the deflated bag of chips, and enjoy some fresh air.
Say No to Seclusion
Despite the joyful theme, for many the holidays are a time of loneliness and even depression. Loss or separation from loved ones can be more prominently felt during a season that emphasizes family. The lingering pandemic adds to the sadness, fallout from which includes excessive loss—lives, income, and togetherness.
Make efforts to connect with family (biological and chosen) in whatever way is comfortable for you right now. If in-person meals and gatherings aren't possible, take advantage of technology. From speaker phones to video visits, you can manage to share the holidays, even if you can't gather around a dinner table.
Perhaps this is time to become friendlier with those who are nearby. Share a holiday greeting with a neighbor. Attend a community event. You don't need to be alone. Join the festivities. Consider donating or volunteering to ensure no one in our community goes hungry this holiday season. Helping others is uplifting and inspires gratitude.
Motivate yourself to turn outward. For those struggling with addiction, the holidays can be especially challenging. The combination of stress, depression, and opportunities to overindulge can be overwhelming. Reach out for support during holiday stressors. Remain committed to treating an addiction illness. The holidays do not have to be a downfall.
Say No to Over-Commitment
Focus on what makes the season important to you. Consider your time a gift. Prioritize on whom and where you spend it. Help a lonely friend, prepare a meal for a struggling neighbor, or schedule a phone visit. Little actions have a profound impact, especially when overworked, exhausted, and short on cash. Gifts from the heart often are priceless. Keep commitments reasonable so you can start the new year at your healthiest.
Expect Reality
When holiday expectations are reasonable, you eliminate guilt and make room for plenty of gratitude. We're doing our best right now to maintain a sense of normalcy in an unpredictable world. Keep things simple. Life is filled with enough complexities. Respect your limitations—because you are enough.