Before You Continue
BREATHE
Whether you're here for healthy-living advice or a more serious concern, take a second to focus on your breathing. It's one of the fastest, easiest ways to clear your mind and release tension.
Like something you see? Share a link with a friend or on social media. You never know the significance of sharing something supportive at the right moment.
Do Now

These ten do-now activities are more than distraction techniques (though they're that, too). They actively help release feel-good hormones in your brain. If you're struggling right now, or just need a little mood booster, try these!
Inhale through your nose for about four seconds. Exhale through your mouth over eight seconds. Allow your stomach to expand and contract with each breath.
Notice your surroundings. Pick an object and describe it in detail. Use all five senses.
Develop your mindfulness and meditation practice with the free HealthyMinds (https://hminnovations.org/meditation-app
Smile, even if you don't feel like it. It can trick you into a genuine one.
Find something for which to be thankful.
Do 10 jumping jacks.
Step outdoors and look at the sky.
Compliment someone. Send a text, voice message, or comment to a passerby.
Hold and sip a cup of tea or coffee.
Run cold water over your wrists for 30 seconds.
Call a loved one.
Our Blog
We routinely publish articles to inspire a healthy lifestyle. Here, we've curated topics that focus on mental health. Read and think on these. Go forth and be great!
Healthy Holiday Kickoff
Have your holidays been less than happy? Improve your health and minimize seasonal stress with this simple strategy …
Mental Health Check-in: Rake Away Seasonal Sadness
Do you or your loved one suffer from seasonal depression? Try these strategies to help stabilize your mood, despite what Mother Nature brings …
Addiction in the Trail of the Pandemic
Together, we can overcome the challenges of addiction. You are not alone. You are not weak. Here's how to get help …
Gardening Blooms Better Health
Nurturing a garden, even simple potted house plants, is scientifically proven to improve our health. It also does wonders for the environment …
Coping with Obesity
Maintaining a healthy weight benefits mind as well as body. When we take care of ourselves through proper nutrition, exercise, and physical activity, we feel empowered. Here are ideas to incorporate into your days to help you feel in control of your physical and mental self …
Celebrate Our Earth's Trees!
It doesn't have to be Arbor Day to appreciate our trees. The simple act of enjoying them from a window view or a walk in the park can be therapeutic. Connecting with nature can be healing …
Help Yourself: A Self-Care Reminder
We all can use reminders on self-care strategies. Whether your worries are COVID-19 related or everyday stressors, here are ways to prioritize your health …
Nurturing Resilience
Life is challenging, even when there isn't a pandemic to overcome. Resilience is a life skill every child should be taught. While you're nurturing your children with this lesson, remember to walk the talk. Follow these Dos and Don'ts …
Mental Health Resources
Through the pandemic and beyond, PAHWF has been gathering timely resources to assist our community. We are helping individuals accomplish their best life by sharing valuable connections and caring support. Visit our growing list of resources.
Current topics include [these topics can link to their individual web pages] social services, mental health, domestic abuse, individual wellness, community prosperity, and COVID-19.
We will continue to search and share timely opportunities and connections to best support our community. Check back frequently for additions.
Resources Links 
Suicide Prevention Hotline: 1-800-452-4189
211/United Way http://www.pa211east.org/
Free, confidential, non-emergency resource to help you connect with services appropriate for your needs. Also available through:
Phone: 211 (certain PA counties only) or 855-567-5341
Text: Your zip code to 898211
Community Health & Dental Care  https://ch-dc.org/our-services/behavioral-health-services/
When life gets difficult, Community Health & Dental Care ensures everyone has access to the support they need. Fully integrated behavioral health and medical programing includes treatments for depression, substance abuse, family issues, and other struggles.
Phone: 610-326-9460
Email: info@ch-dc.org
The National Helpline  https://www.samhsa.gov/find-help/national-helpline
Available 24/7/365 days with free, confidential treatment referrals and information services for individuals and families facing mental and/or substance-use disorders. Available in English and Spanish.
Hotline: 1-800-662-HELP (4357)
Montgomery County Mental Health & Substance Abuse Emergencies https://montgomery.pa.networkofcare.org/mh/emergency-services.aspx
Professional crisis workers are on-call for emergency phone support, comprehensive assessments, and additional resources/referrals.
Support staff is trained in psychiatric and drug/alcohol emergencies.
Hotline: 610-279-6100
Department of Health & Human https://www.hhs.gov/coronavirus/telehealth/index.html
During the COVID-19 pandemic, healthcare providers may reduce or waive cost-sharing for telehealth (and other virtual care) visits paid for by federal healthcare programs, such as Medicare, Medicaid, and the Children's Health Insurance Program. This includes audio and video cognitive therapy visits for established and new patients.
Creative Health Services https://creativehs.org/
Access quality behavioral healthcare designed to empower and promote wellness for adults, children, and families. Services include trauma-informed care for individuals suffering from mental health disorders or drug/alcohol abuse as well as their loved ones.
Phone: 484-941-0500
Email: info@creativehs.org
Mission Kids   http://missionkidscac.org/
They provide a welcoming, comfortable environment where kids can openly share their trauma to begin the process of child abuse investigations. Age-appropriate interviews are conducted; referrals for additional assistance are offered.
Phone: 484-687-2990
Email: info@missionkidscac.org
Laurel House https://laurel-house.org/
Laurel House helps individuals and families receive shelter from domestic abuse. They provide advocacy and case management services, as well as meals and other needed supplies. Safety planning, resource referral, and general support are offered.
Hotline: 1-800-642-3150 (Confidential, 24-hour)
Text: The word "HOPE" to 85511
Help Others, Help Yourself: Relief Through Kindness
Offering time and energy to benefit others is a proven way to lift ourselves. A story shared. A meal prepared. A ride offered. There are many ways to help others feel less alone and more supported. Research shows altruism reduces stress and improves mood—both for the helper and the helped.
Even when you feel emotionally and physically zapped, a shared kindness can ironically "lighten the load." You also may develop a new appreciation for your own situation.
Healthy Living
RElATED ARTICLES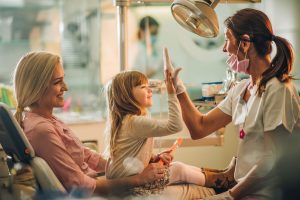 Studies prove a healthy mouth is linked to improved health overall. Good oral health plays a vital role ...