Pottstown Area Health & Wellness Foundation
Studies & Reports
Reliable resources that shed light on the health of Pottstown area communities.
Data for an Informed Community
PAHWF Studies and Reports
Social Determinants of Health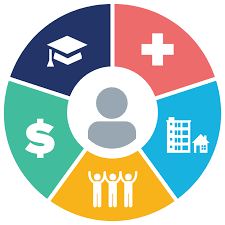 Creating healthy environments in our homes, schools, workplaces, and neighborhoods are all key to improved outcomes for individuals in our community.
In addition to the daily choices we make that impact our health, such as diet and exercise, health is also determined by social and economic conditions. The CDC breaks those conditions into five categories:
The economic, environmental, and social conditions in which we live explain in part why some communities are healthier than others and why Americans more generally are not as healthy as they could be. Read more about the Social Determinants of Health at https://www.cdc.gov/socialdeterminants/about.html.