Get outdoors—it makes you feel better!
A wealth of research shows that spending time outside is good for your mental and physical health, and it's particularly good for your well-being in these stressful times.
In fact, spending just 20 minutes a day outdoors—or about 120 minutes per week—can boost your energy and immune system, lower your stress hormone levels, and decrease your blood pressure. Time spent outside goes quickly, especially when you're taking a walk, doing some gardening, sweeping your sidewalk, and playing with your children (who also don't spend enough time outdoors).
Children today on average only spend 1% of their time in outdoor activities. Encouraging them to explore the great outdoors will not only benefit their health, weight and well-being, but has been shown to improve motor skills, improve mood and strengthen immune systems.
Fortunately, the Tri-County area also has an abundance of trails, neighborhood parks, forests, and green open spaces that are free and accessible to the public. Take a look at all these options available to all ages. You may even find a few surprises you didn't know about!
This site is for you! If you have a favorite place in the Tri-County area you'd like to add, email us at info@pottstownfoundation.org
Local Fitness Organizations
There are numerous groups in our area who take pride in building community around fitness. Pottstown Athletic Club, Schuylkill River Runners, and the Pottstown YMCA all provide a welcoming atmosphere for newcomers of all ability and skill levels.
You don't have to go the gym everyday—or ever—to make fitness improvements. Activities like biking to school or work, walking your neighborhood, or gardening all can provide a greater base fitness level without interrupting your routine.
Some tips for enjoying the great outdoors

For Kids
• Play catch
• Chase fireflies
• Watch the clouds and make up stories
• Scavenger hunt
• Frisbie
• Bring a book to identify birds and trees
For Hikers/Walkers
• Choose a trail that fits your level of fitness
• Check weather and dress accordingly
• Always tell someone where you'll be
• Stay hydrated
• Pace yourself
• Take your cell with you
For Bikers
• Wear a helmet
• If mountain/trail biking, also wear gloves, knee and elbow pads
• Ride with the flow of traffic, not against
• Be alert and yield to traffic
• Wear bright clothing
• Inspect brakes and gears before your ride
• Use hand signals
• Alert walkers when coming from behind, and pass on left
For Runners
• Invest in the right pair of running shoes
• Start with short runs
• Find a group or partner to run with
• Consume 200 - 400 carbs 1.5 hours prior to your run
• Hydrate prior and during run
• Warm up before your run by stretching or a short walk
• Run at your own pace
For walking your dog
• Use a secure fitting harness
• Avoid using a retractable leash
• Don't rush, let you dog sniff and do his/her thing, this is their time
• Bring plenty of water and treats for your dog
• Always pick up their poop
• Be aware of hot pavements
• Ask permission before approaching another dog and owner
For water activities/sports
• Wear a life jacket
• Let someone know where you will be, and when you expect to return
• Check weather before hand
• Know your skill level
• Check equipment before hand
• For paddle boards keep it tethered to you
• Take water and snacks
• Never mix alcohol with boating
• Dress for immersion
• Bring sunscreen, sunglasses and a dry bag for I.D. and cell phone
For all outdoor activities
• Bring your I.D. and cell phone
• Pay attention to all signage
• Respect others space
• Don't litter
Healthy Living
RElATED ARTICLES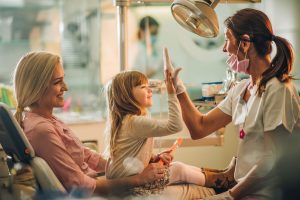 Studies prove a healthy mouth is linked to improved health overall. Good oral health plays a vital role ...