Mental Health Check-in: SAD Seasonal Affective Disorder
Rake Away Seasonal Sadness
October is Mental Health Awareness Month. With 1 in 5 of us expected to experience some form of mental health issue, a month dedicated to awareness provides much-needed support to help us cope.
Error Messages
We live in a world where mental health problems often are considered "all in your head." The unspoken message is, "Get over it." However, Seasonal Affective Disorder, depression and other mental conditions actually are physiological in nature, originating in the brain itself. They are not the outcome of a mind weakened by a blue mood.
Seasonal Transformations
Autumn's seasonal changes can be a beautiful reminder of the change necessary to grow healthier. However, seasonal shifts also can trigger mood disorders like Seasonal Affective Disorder (SAD). Combined with anxiety and depression lingering from the pandemic, October can be especially challenging this year.
Being aware of your mental state is the best way to ensure it's healthy. Here are ways fall can help your mental health rather than hinder it.
Keep It Colorful
Take a lesson from nature's shifting colors. Freshen stagnant routines to keep your head clear and mind sharp. With summer heat behind us, enjoy nature's mild weather and crisp air. Outdoor exercise and activities are scientifically proven to lift spirits. Exercise alone releases feel-good hormones that combat depression. Sunshine (mood-boosting vitamin D!), colorful foliage, and fresh air brighten the effect. Visit the Active Recreation section of PAHWF's website for a list of local parks to explore.
The change of seasons can signal an automatic reminder to get recommended preventative-care checkups. (The ones often forgotten or continuously postponed on your calendar.) Join the Town Hall being held on November 3 to learn more about preventative care and routine screenings. With COVID-19 being everyone's focus and fear, many other health checks are overdue. Get back on track and start the new year at your healthiest. Healthy body, healthy mind.
Flex Your Mental Muscle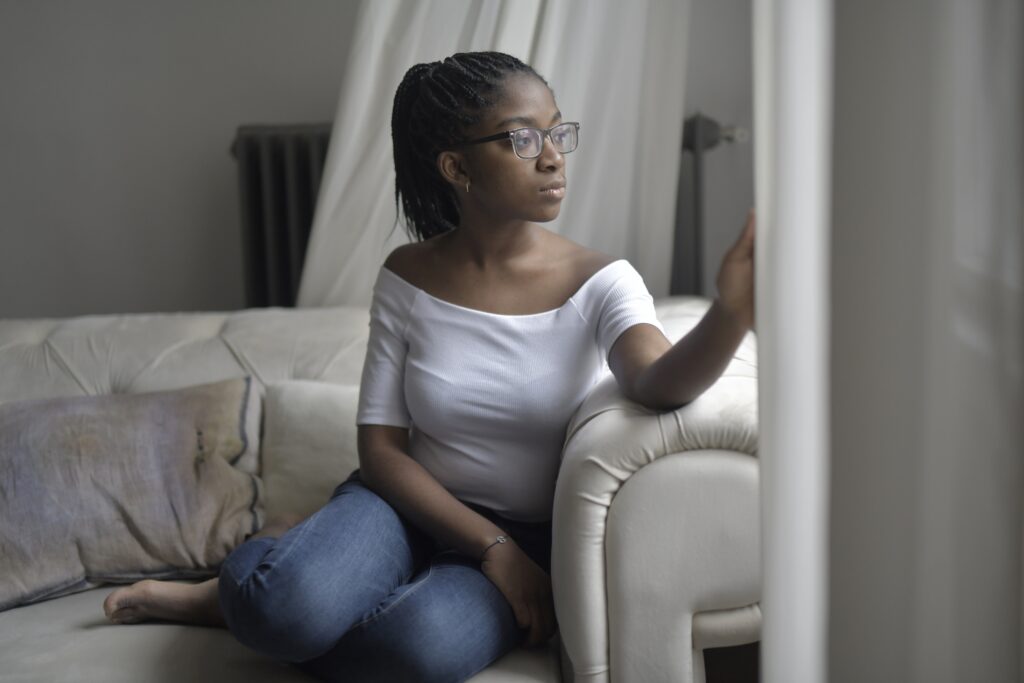 Even the most optimistic minds have been tested during the pandemic stress. Seasonal depression, Seasonal Affective Disorder, or just the occasional blue mood, can further contribute to a glass-half-empty mindset.
Strengthen your resolve to manage life's stress, even if happiness cannot be the goal of the moment. Focus on accomplishing healthy habits to help you cope. Exercise, and simply move more. Meet friends for a nature hike. Eat more veggies and fruits. Try to get adequate sleep most nights.
Be a tree, solid in its resolve to always transform with the times.
Get Checked Out
If you're struggling with seasonal affective disorder, depression, or anxiety now is the time to get the help you deserve. Take action before the weight of winter further burdens your mood and abilities.
Seek Support
If you need a little extra support—or a lot—be brave and connect with a professional. Begin small, if necessary. Investigate possibilities online. Search behavioral health services and support groups from the convenience of your home or library computer.
Visit the Community Health & Dental Care website for guidance on nearby assistance. Their behavioral health consultants specialize in treatments for depression, substance abuse, family issues, and more.
Montgomery County also provides a list of helpful resources. For families dealing with the trauma of child abuse, Mission Kids is a child advocacy organization that helps with all stages of support and healing.
There is no shame in asking for help, whether to ease seasonal sadness or overcome a major health crisis. Sometimes, simply talking with a trusted friend is all you need. Know when you need more, and ask for it.
Suicide Prevention Hotline: 1-800-452-4189. Do not allow feelings of despair or grief go untreated. There is help. There is always hope.