Join the Montco Trail Challenge!
Montgomery County has a wealth of trails to discover—over 92 miles, in fact—and the Montco Trail Challenge is the perfect way to find your new favorite area for biking, hiking, or running. Best of all, you can include your furry trail companions and other members of your household in the effort.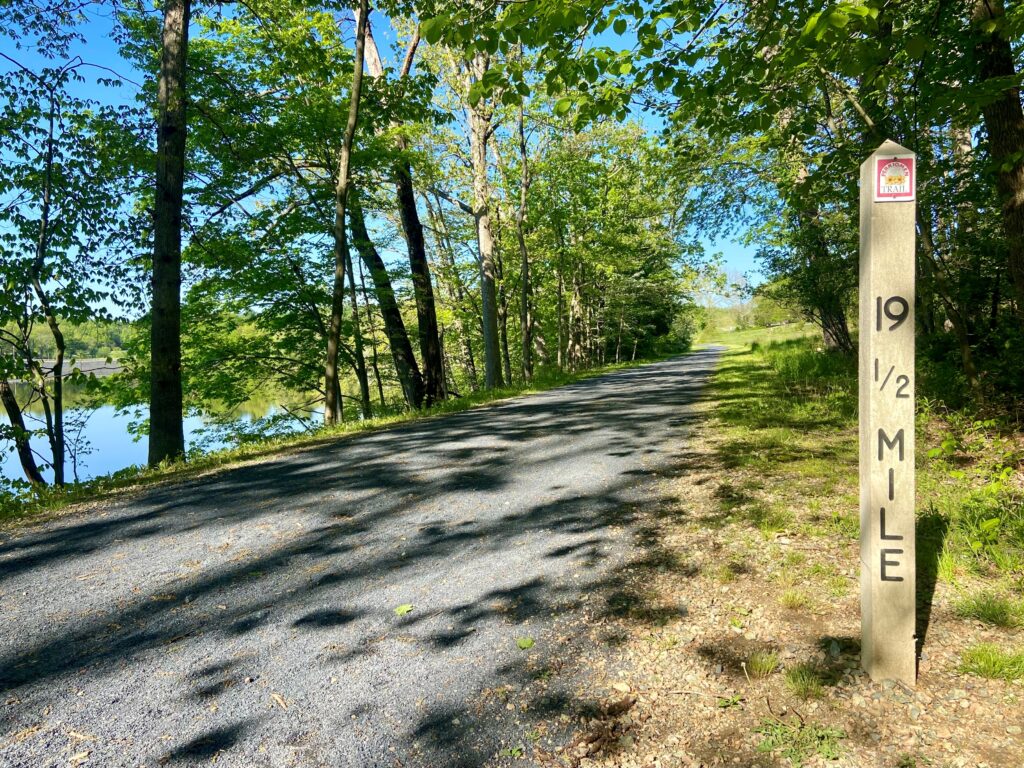 The challenge lists 15 trails across the county as destinations. Just visit a trail to discover the unique symbol and add it to your Montco Trail Challenge Card (also available en español!)
Each card also includes space for two additional trails, so you can add your own favorites into the challenge or find a new trail in the Pottstown Area with our Outdoor Activity Finder. Whether you plan to visit one or many of the challenge's trails, there's an achievement level goal for the challenge that's right for you:
Achievement Levels
Trailblazer: 15 Trails
Adventurer: 10 Trails
Explorer: 5 Trails
Last year, more than 1,500 people participated in the challenge and discovered the benefits of making the most of our local trails. A survey of last year's participants found that 88% of participants improved their physical health and 96% improved their mental health.
The challenge runs from May 1 through December 5. Remember to submit your card at one of the physical dropboxes or electronically by December 10.
Use the hashtag #MontcoTrailChallenge when you share on Twitter, Facebook, and Instagram. See you on the trails!