Empower Teens to Build Healthy Relationships
How to Avoid Abusive Relationships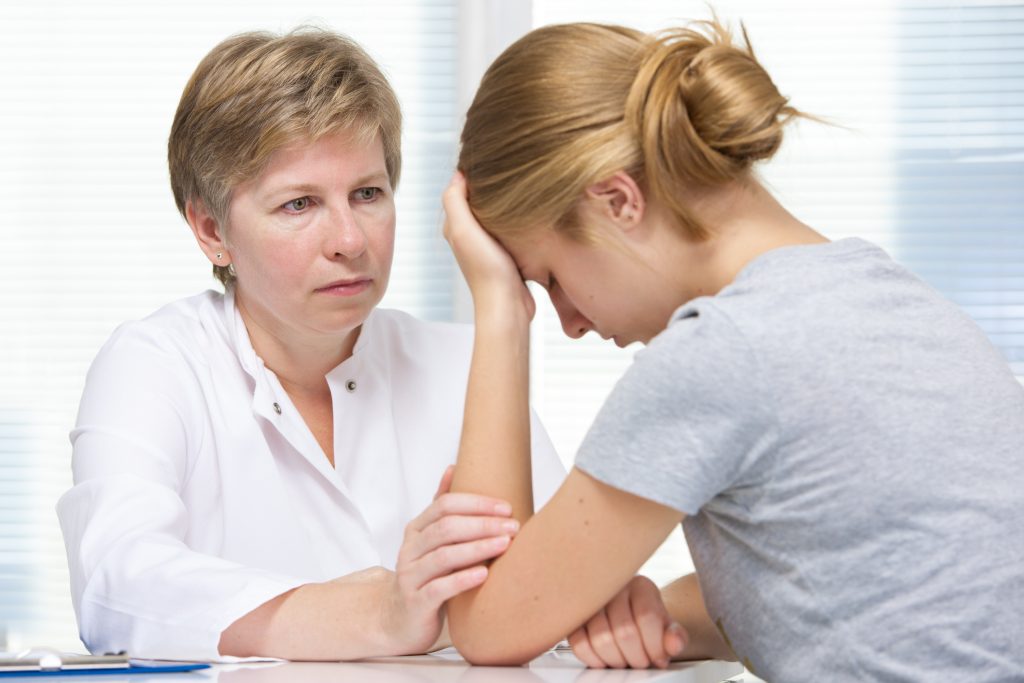 Spring often invokes thoughts of romance. It's the season of proms and weddings, sunshine and warmth. However, relationships are complicated. People and their love lives may not always be as they seem, especially in young love. Pottstown Area Health & Wellness Foundation shares indications of an abusive relationship and how to help prevent this heartbreaking scenario …
Teen Dating
Teens can be particularly susceptible to abusive relationships. The insecurities and pressures of young adulthood create the perfect mentality for manipulation. Struggles for acceptance sometimes result in allowing unhealthy behaviors in dating, and friendships, that cause physical and emotional harm.
Help Teens Recognize and Avoid Trauma
It is impossible to protect our children from pain. Pain is a necessary part of growth. Instead, we can nurture them in a supportive environment with the tools needed to cope in difficult situations.
Develop a relationship with your teen based on trust and open communication. Encourage them to rely on you for comfort and guidance, even in the most challenging emotional and physical situations. Along with being a lasting resource for your child, you also are modeling exemplary behavior of a loving relationship. This won't be easy during teen years when their independence soars and often includes ideas that conflict with your own.
Help Your Teen Establish Confidence and Resilience:
Show unconditional love. Ensure they know your love does not depend on success in school, friendship, sports, or dating. Be the love on which they will depend when the world fails them—or they fail themselves.
Let them know of other trustworthy adults who are always available for them. Consider a close aunt, family friend, or beloved teacher. Teens may feel more comfortable speaking with a distant connection, especially if sex is involved. Laurel House has support services, including counesling for teens 14 and older: https://laurel-house.org/about/our-programs/supportive-services/.
Teach them physical and mental self-care because they are worthy of it. YWCA Tri-County Area features resources and programs for empowering youth in our community. Learn more at: https://www.ywcatricountyarea.org/what-we-do/yep/
Praise success and attempts at success. Life is about the journey; perseverance fuels the journey.
Encourage your teen to develop new skills. If they grew up with a baseball in their hands, swap it with a pencil for sketching. Invite them to cook their favorite food. Visit somewhere new.
Clearly explain unacceptable behaviors in relationships. Emphasize that another's poor or inappropriate actions do not reflect negatively on who they are or what they have done.
Help them have the courage to leave toxic relationships. Be there with tissues when they do. Offer hugs, support, and maybe some chocolate. But, realize sometimes they only need to know you're there.
Remind them often of their right to a zero-tolerance policy when it comes to physical, sexual, and mental abuse. It is not "normal" or "acceptable."
Signs of Abuse
Despite best efforts, teen dating abuse still exists. It can be painful for a parent or other loved one to acknowledge these occurrences. Often, it's easier to overlook the signs than consider a heartbreaking reality. Also, teens may suffer their pain privately, with their bedroom door closed, headphones on, and music loud.
Realize abusive relationships are not a sign of bad parenting or a child's behavior. Have the courage to look for the signs. According to experts, consider the following warnings:
Withdrawal from friends, family, and activities
Changes in behavior
Negative school performance, including increased absences
Depression, anxiety, or unusual fears
Loss of self-confidence
Rebellious behavior
Self-harm or attempts at suicide
Always Listen
Ask questions. Show concern. Get involved. Teens may look "all grown up," but there is still plenty of work to be done. After all, we are all works-in-progress, no matter our age.
For a wealth of guidance on teen relationships (including support for parents), visit Love Is Respect.
Suicide Prevention Hotline: 1-800-452-4189. Do not allow feelings of despair or grief to go untreated. There is help. There is always hope.
Source: Mayoclinic.org