How to Support a Grieving Child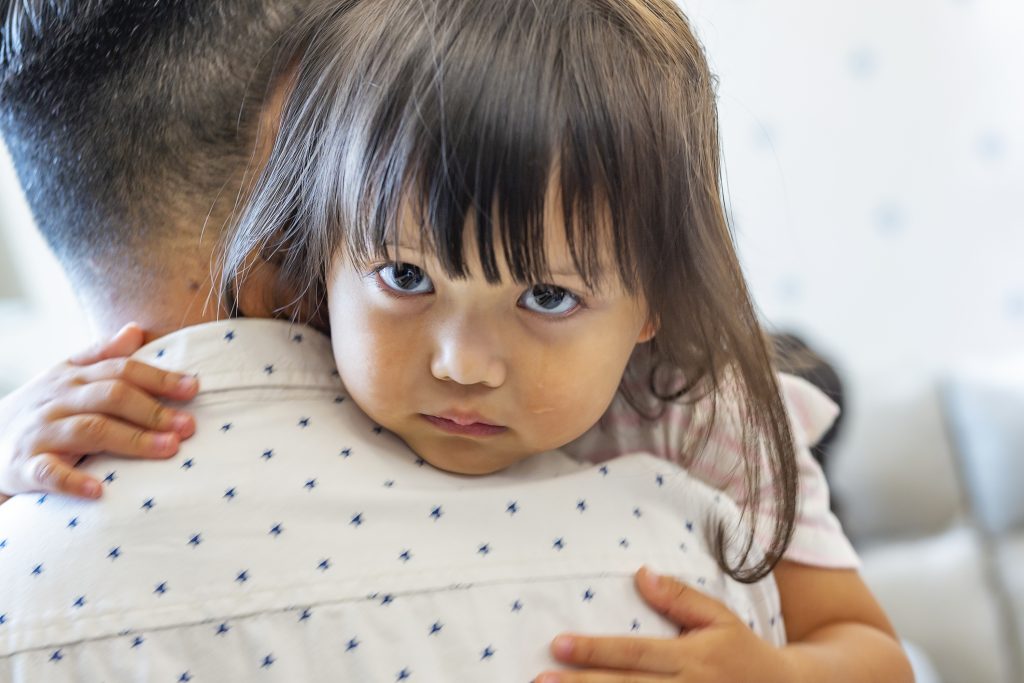 Kids react to grief differently than adults. Sadly, these times have provided an introduction to grief, perhaps prematurely. Pottstown Area Health and Wellness Foundation shares effective coping strategies. We can't take away the hurt. We can help our children develop lifelong skills for healthy grieving.
Regardless of age, grief magnifies during a crisis. Currently, the ongoing threat of COVID-19 adds exhaustion, worry, and uncertainty to our existence. Losing a loved one during such a situation intensifies pain. The pandemic may have resulted in other losses as well, compounding grief. Feelings that were once manageable may worsen as you absorb stressors involved in a crisis. No one has escaped recent times unscathed, including the youngest hearts among us.
How Kids Express Grief
Grief is a very personal emotion. It is experienced in unique ways, especially by children. Cognitive development and emotional maturity happen at a different pace in each growing mind. Therefore, it's difficult to predict how a child will react to loss at any given time.
Although best to avoid generalizations, there are some basics that seem to occur in kids who are grieving. They may go from crying to playing, as if turning off a switch. Playing can be a helpful coping mechanism, allowing them temporary distraction from sadness and anger. Through this, they can increase their stamina to handle painful emotions when they resurface—because they will.
Children also may revert to earlier stages of development. For example, potty-trained children may start having accidents again. Grief also may trigger babyish behaviors, including baby babble and thumb-sucking. Adolescent kids may sleep more or less. Teens may exhibit rebellious behavior, turn inward, or spend excessive time with friends. Obviously, academics will be a challenge. Homework may be missed, and grades could slip.
How to Help
Share age-appropriate information, but avoid vague references. Although it may feel awkward, use straightforward language like "Fido died," as opposed to, "Fido went for a long sleep in the afterlife" or "Fido passed away." This will confuse younger children and may even scare them.
Encourage children to express their feelings. Ensure them all emotions are appropriate when grieving. It is normal to feel anger and even betrayal toward the deceased. Kids may not be aware that emotions run the gamut and may feel ashamed. Ensure them their feelings are normal and will change frequently throughout this difficult journey.
Talk about the loss. Express your feelings so they are comfortable doing the same. Share stories and memories of the lost loved one. Reassure them that through memories, their loved one lives on.
Artistic expression is therapeutic. Even very young grievers can draw pictures, dance, or sculpt clay as a way to emote. Scrapbooking memories can be an outlet resulting in a beautiful keepsake and testament of love. These activities also provide insight for caregivers to understand associations and specific pain points. Other activities can include coping skills worksheets like this Cope-cake worksheet.
Monitor your child (and yourself) for signs of mental health despair. This can be difficult to decipher during grief. Suicidal ideation or severe depression should be addressed with professional help. Suicide Prevention Hotline: 1-800-452-4189.
Be gentle with yourself. Respect your unique grieving process, which comes with its own timetable. As you reinvest in life, recognize it as the first step in accepting that life continues despite your suffering and your loved one's absence.
Don't Journey Alone
The Traces of Love Association offers grief support for children and adolescents. This nonprofit organization, directed by Sue Trace Lawrence, offers hope for those struggling with life after loss. Traces of Love also provides education and presentations for school personnel and other adults who work with grieving children. Additionally, they seek to promote awareness of issues surrounding grief as they pertain to children and teens.
By teaching others how to better support a grieving child, we recognize grief's profound effect on their development. Through learning, we can create healthier outcomes by guiding them along their journey, lightening the burden, and showing hope.
A support group during grief ensures we are never alone. Consider contacting the Traces of Love Association; all groups are administered free of charge. Reach out to others in your community, at school or places of worship.
Shared joy is a double joy. Shared sorrow is half sorrow.