Mission Kids Child Advocacy Center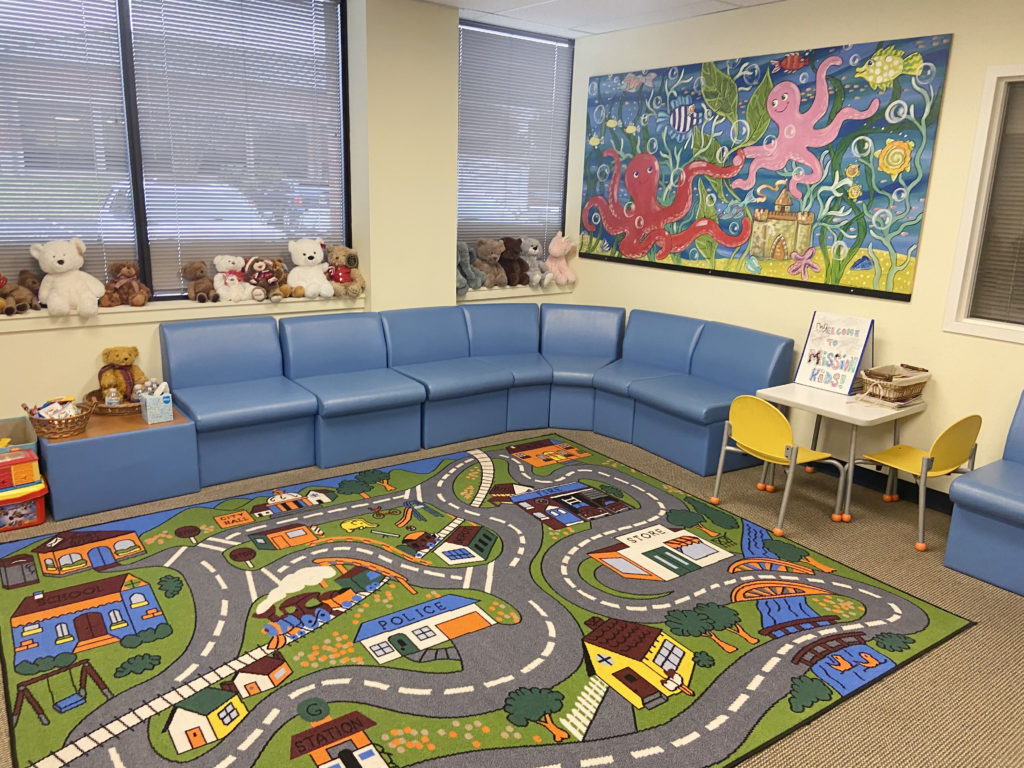 At Mission Kids Child Advocacy Center, hope begins. Its mission is to achieve healing and justice for victims of child abuse, reducing any further trauma to children who have already experienced a traumatic event. Mission Kids provides a center for the team investigation of child abuse cases.
In 2016 alone, Mission Kids provided over 522 Forensic Interviews to victims of alleged sexual abuse and severe physical abuse.
At Mission Kids, child abuse victims are interviewed in a child-friendly setting by a specially trained forensic interviewer. The interviews are conducted in a manner that is legally sound, neutral, fact-finding, and coordinated to avoid repeated interviews and trauma to the child. Representatives of the DA's Office, law enforcement and social services work together as a multidisciplinary team and observe, but do not participate in the interview as it takes place, thereby reducing the number of interviews a child victim must undergo. This team approach supports and protects children throughout the legal process, preserving their physical and emotional well-being. The investigation process is compassionate with respect and well-being of the child of the utmost importance.


For more information, visit www.missionkidscac.org.