Steps to Reduce Skin Cancer
Don't Get Burned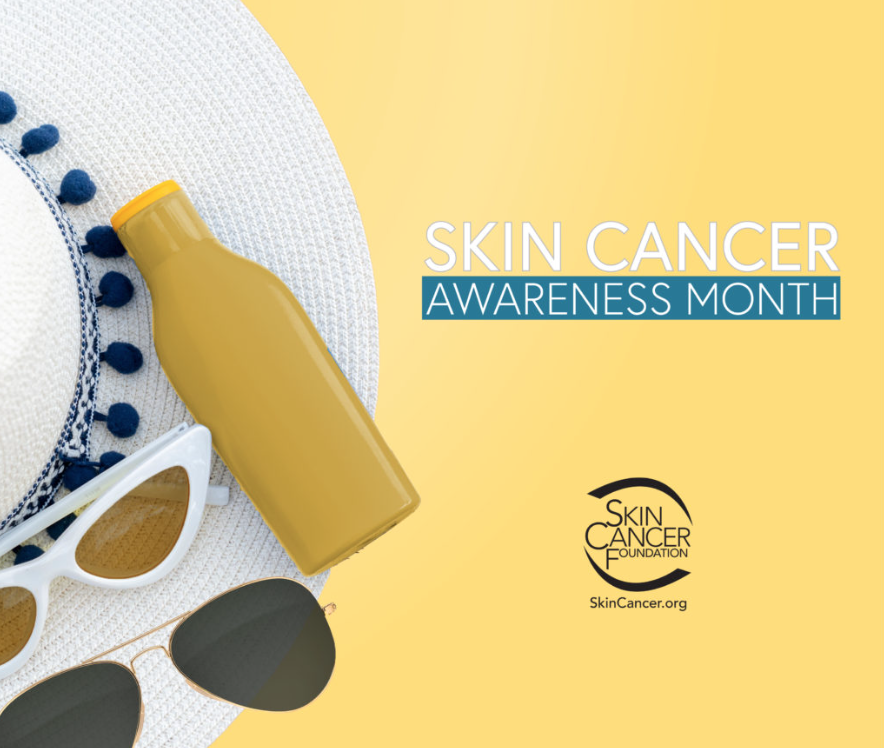 With sun-filled weeks on the horizon, it makes sense that May is National Skin Cancer Awareness Month. As we spend increasingly more time enjoying the Great Outdoors, Pottstown Area Health & Wellness Foundation shares tips on how to avoid the burn.
As the body's largest organ, the skin is a force that stands between you and an often-harsh environment. We must offer it the protection and respect it deserves. However, in the United States alone, over five million cases of skin cancer are diagnosed annually. Here's how we can do skincare better.
Screen Up
Sunburn causes more than short-term stinging. It increases your risk of cancer, prematurely ages your skin, and affects the body's ability to cool off. It also contributes to dehydration. Protect yourself by wearing a wide-brimmed hat, sunglasses, and sunscreen.
Use a broad-spectrum UVA/UVB sunscreen with an SPF of 15 or higher. Apply it every time you go outdoors, not just on pool days or beach trips. Even quick bouts of gardening can result in sunburn, especially exposure accumulated over several weeks. Those of you participating in the Grow for It contest, slather up. Yard work takes a toll. If you'll be in direct sunlight without areas of protective shade, try to avoid the sun's strongest rays between 10am and 4pm.
Apply 30 minutes prior to sun exposure. Continue to reapply as per package instructions, usually every two hours when dry. A lower SPF needs to be reapplied more frequently. Use a water-resistant sunscreen to combat water contact, sweating, and toweling. Even with water-resistant products, you still need to reapply after getting wet. Waterproofing is impossible.
Be generous. Usually about one ounce (two tablespoons) is needed to generously cover the entire body. Be cautious when using spray sunscreens. They can irritate asthma, blow into your eyes, and cover unevenly.
Accessorize
Research indicates actual changes in the brain that are needed for self-regulation are to blame for
Don't forget your backup—a large-brimmed hat or baseball cap and sunshades. Confirm your sunglasses are UV-blocking to protect your eyes. Choose fun styles that suit your adventure and personality. Make it selfie-worthy, enhanced with natural light shaded by a big ol' oak tree. You'll find plenty of areas to enjoy time outdoors in our Individual Wellness Resources section.
With hats, you get a twofer. They also protect against ticks. Keep these items, and a bottle of sunscreen, in your car or backpack. You never know when you'll hit the trails for a hike or be cajoled (begged) into a playground visit by your kids.
Self-Check
Skin cancer is known as The Big See® because it is visible. Examine your skin monthly from head (scalp included) to toe for anything new or unusual. Monitor marks like moles for changes. Take photos to share with your doctor. If anything seems alarming, don't wait until your next visit.
Schedule—and keep—an annual dermatologist exam. They can follow your history, often zooming in on suspicious areas to record and monitor.
Raise Your Face to the Sky
The sun's warmth and brightness are nourishing. Sunshine can banish a glum attitude, provide vitamin D, and soothe everything from tired muscles to a tired soul. Thrive under sunny skies but do so safely.