Auxiliary Leaves Legacy of Generosity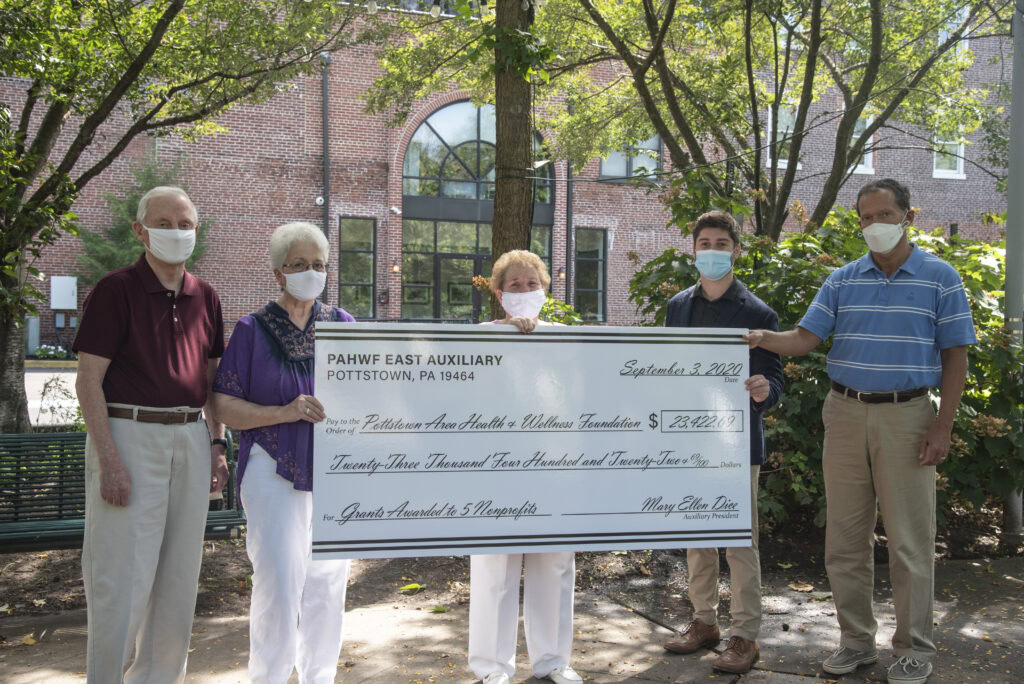 After 85 years of service to the community, the Pottstown Area Health & Wellness Foundation East Auxiliary is disbanding.
Since partnering with the Foundation in 2003, the East Auxiliary has consistently provided funding to groups including Camphill Village Kimberton Hills, Visiting Nurse Association Community Services, Mission Kids, the Tri-County Active Adult Center, and many others.
In recent years, the East Auxiliary's fundraising efforts have centered on running the hospital gift shop, which was established in 1990, in addition to craft shows held in the hospital's lobby around the Christmas and Easter holidays—with support from members of the community.
"People would make baby blankets and all kinds of stuff. My hairdresser would make peanut butter and buttercream eggs for me to sell and didn't charge me anything," said Mary Ellen Dice, East Auxiliary president. "We had so many people who were helping out that didn't belong to the Auxiliary, so we'd raise money that way for the Foundation."
The East Auxiliary made its final contribution to the Foundation in September in the amount of $23,422.69. While the work of the East Auxiliary has come to a close, its members have made a lasting impact on the Pottstown community.
"The East Auxiliary's members leave behind a legacy of care and compassion," said Dave Kraybill, PAHWF president. "For decades, their generosity in supporting and serving their neighbors has made Pottstown and the Tri-County area a stronger, more inclusive community."
Founded in 1935 as the Junior Auxiliary in the home of Ms. Angelo Gallo, the group became the East Auxiliary when Pottstown's two hospitals merged in 1966. Since its founding, the East Auxiliary has been a fixture in Pottstown, bringing the community together to support healthcare initiatives.
"In the early days, the Auxiliary had fundraisers and dances down at Sunnybrook," said Dice. "In October of each year, we would have a festival on the hospital grounds. It started out really little, but we built it up and eventually we had a Ferris wheel and everything. We had face painting, pumpkin carving, scarecrows, and we sold a lot of crafts that people made to raise money for the hospital."
The group originally provided funds to purchase hospital equipment and facility upgrades, including providing funds towards a cancer center and childbirth facilities. When Pottstown Memorial Medical Center was sold in 2003, the Auxiliary's efforts shifted towards supporting community health initiatives through the Foundation grantmaking process.
"I thought it was so great that we could go out and support grants for people and places that needed it. We were giving money in a way that it went out into the community and that's something that I felt really good about," said Dice. "I appreciated being able to support the senior center because your elderly people go down there for lunches and activity—and I'm elderly—so supporting that made me feel good."