Anonymous Donor Enables Pre-K Nutrition Program
Pottstown's youngest learners are starting each day ready to tackle new challenges thanks to the dedication of Montgomery County Family Services' staff and a $50,000 donation from a former Foundation board member.
Eve Bieber, Family Services of Montgomery County's director of community prevention programs, shared the impact of the gift at a Foundation gathering in June.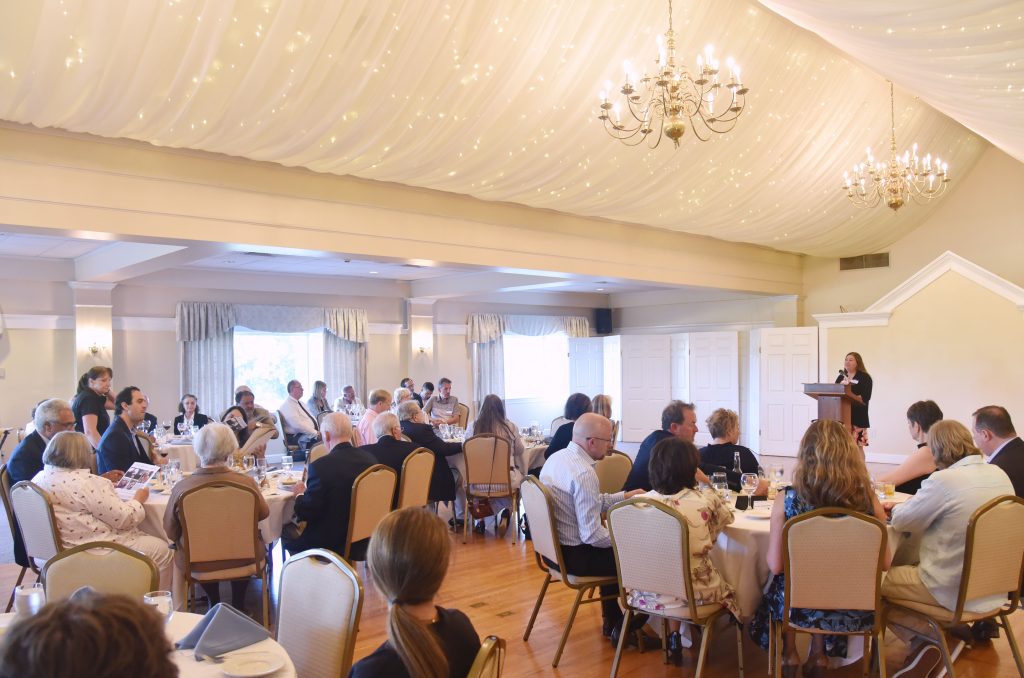 "My staff noticed that about 25 to 30 percent of our Pre-K Counts students were facing food insecurity," said Bieber. "If children are hungry, they're not learning. If they're not getting great nutrition, there are more disruptive behaviors in the classroom."
The Foundation helped make a connection with a former Foundation board member who wished to provide anonymous support for early childhood education and the need established by Montgomery County Family Services staff.
"I wanted to make sure that the money went to that intended purpose, because if kids don't get off to a good start academically before they attend formal school, then they start off behind," said the former board member. "In my mind, that was an important reason to support that program, and I've felt that way for years."
The Pre-K Counts nutrition program is a creative initiative that involves the whole family in building healthy eating patterns. Not only do educators provide food packages to prekindergarten students, but they also provide a crockpot, a cookbook, and virtual cooking classes. The Pre-K Counts nutrition program aims to support healthy meals for 250 families.
"The response has just been incredible. The families have been so grateful and are so excited when we have the distribution to different classrooms,
with the little children carrying big bags of food and wanting to participate," said Bieber. "Families were telling us how much they appreciate it because they're working during the day and can start the crock pot and have something healthy ready when they all get home. "
As a former board member, this donor observed first-hand the ways individuals can make an impact on the health of our community, both through acts of service and through financial support.
"It was a labor of love," said the former board member of their years of service with PAHWF. "Since I was involved with the Foundation for many years, I didn't really consider giving it to any other organization. I believe in what you're doing, and I think it's a great organization."
With nearly 20 years of experience in supporting community organizations and programs that promote equitable health and wellness, the Foundation helps connect donors' passions with projects and programs that need support.
To learn more about how the Foundation's purpose can support your passions, visit pottstownfoundation.plannedgiving.org or contact the Foundation's philanthropy coordinator, Sheri Waldman, by email at swaldman@pottstownfoundation.org.