September Is Suicide Prevention Awareness Month
September is Suicide Prevention Awareness Month, and it's important to understand the risks as we seek to care for ourselves and the people around us. Since suicidal thoughts are usually caused by a range of contributing factors, protecting against suicide involves taking action to support people on the individual, relationship, community, and society levels.
Individual Support
Suicidal thoughts and actions are sometimes the result of an untreated mental health condition, and while suicidal thoughts are not uncommon, they're a signal that you should check in with your healthcare provider to discuss your mental health. Substance use disorder is another major risk factor when it comes to suicide. Individuals with alcohol dependence and those who use drugs have a 10-14 times greater risk of death by suicide.
Along with mental health support, effective coping skills and emotional resilience are a key protective factor for individuals navigating hardships and feelings of hopelessness.
Fulfilling Relationships
Maintaining healthy relationships is vital. High conflict, hurtful, and abusive relationships can contribute to feelings of despair and futility. However, local organizations are available to help, including domestic violence prevention agency Laurel House, and Mission Kids Child Advocacy Center.
Social isolation can be another source of hopelessness. From Pottstown YMCA group exercises to meals at the Tri-County Active Adult Center, there are many ways to stay connected. Even small steps can help build a sense of connection such as waving to your neighbors when you're out walking or calling an old friend you've meant to keep in contact with.
A Community of Care
Lack of access to affordable, high quality healthcare is one of the greatest risk factors for suicide, but the Pottstown community has caring professionals that provide direct care or indirect support for those experiencing mental health struggles, including substance use disorder.
Creative Health Services and Community Health & Dental Care each offer high quality behavioral health programs. In addition, local nonprofit organizations like Pottstown Athletic Club offer programs and services to build community around the process of recovery.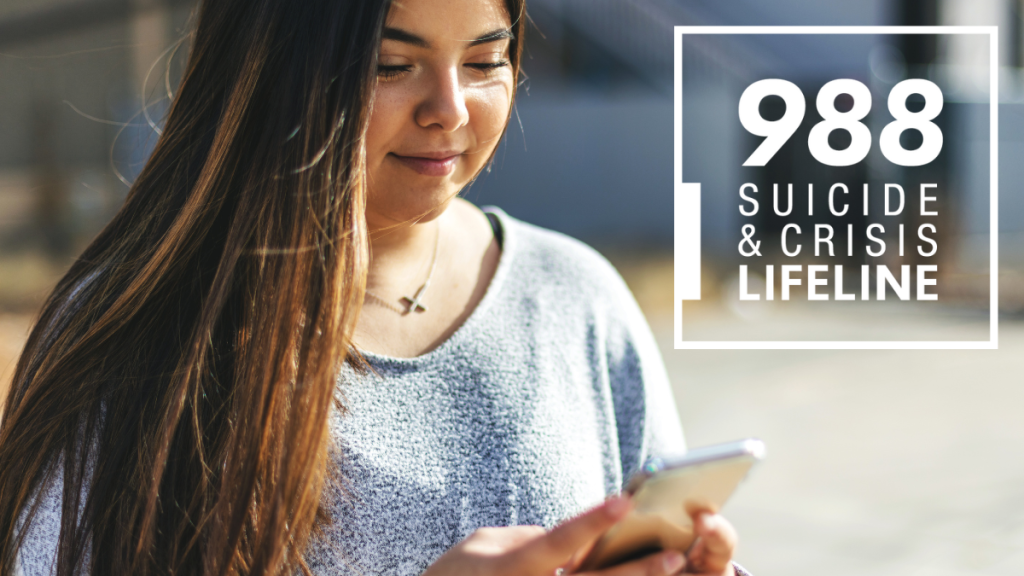 A Compassionate Society
Help is never far away for those struggling with suicidal thoughts. With the implementation this summer of the national 988 system, anyone experiencing a mental health crisis, including suicidal thoughts, can call or text 988 toll free at any time to speak with a trained crisis counselor experienced in helping people through mental health-related distress. Chat support is available at 988lifeline.org.
The way we understand the range of causes of suicide continues to develop as we learn more about the risk factors. Building a society that supports and protects individuals takes all of us doing our part—offering individual support and understanding, building connections with our neighbors, and creating a world in which every member of our community has the opportunity to thrive.