Wierzbowski Joins Foundation Team
The newest addition to the Foundation's staff, Chris Wierzbowski (He/Him), is looking to use his skills and experience to serve the Pottstown area community. Having joined the team in January as the Foundation's grant writer, he's starting by reviewing studies and reports while sitting in on listening sessions and presentations with local leaders.
"When we work to include more people—when we work to include our stakeholders and make sure that everyone leads as part of that discussion, then we'll be stronger," said Wierzbowski. "That's how we build a strong foundation: we make sure there are no pockets of air there."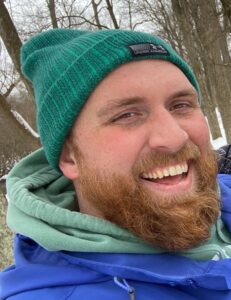 A graduate of Ursinus College and a Public Allies Delaware alumnus, Wierzbowski previously served as director of government relations for Best Buddies International, a global organization devoted to creating opportunities for friendships, jobs, leadership development, and inclusive living for people with intellectual and developmental disabilities.
Now, as part of the Foundation team, he's looking to make a difference for the Tri-County area.
"This is what I've been wanting to do my whole career. It's working with an organization, serving its community, driving resources to increase capacity and serve more people," said Wierzbowski.
"I have a chance here to implement the skills and experience built through Ursinus College, honed through AmeriCorps, and hardened through years of service around the country. Now I get to bring it back here and that is exciting to me. There's a lot to the job, and I'm excited to make an impact, to listen, and to grow."
Wierzbowski brings a wealth of experience in diversity, equity, and inclusion initiatives, and his long history of serving people with disabilities provides a unique perspective.
"For me, the thread through it all has been disability and understanding how the world thinks about and empowers people with disabilities," said Wierzbowski.
"Let's look at these little things we can change—it's like flicking a switch. So suddenly, you make one small change to a website, for example, and then people who are low vision or blind can read what you're writing."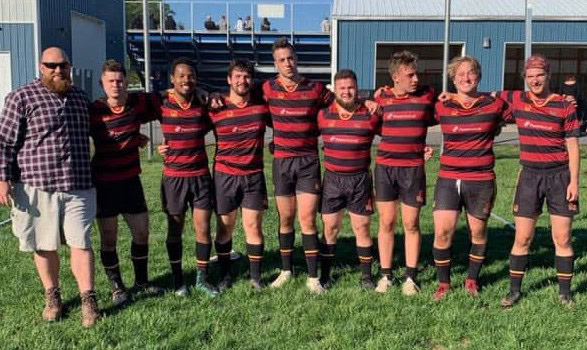 Before a move in the summer of 2019, he had served as the coach for the Ursinus College Men's Rugby Club for four years. Through this volunteer work, he helped athletes build rugby and leadership skills on and off the pitch and helped strengthen alumni engagement and support.
"Coaching is a huge part of who I am, and a lot of my personal ethos is derived through both the player-centered coaching philosophy of rugby and the asset-based community development approach I learned about during my year of service in Delaware," he said.
A husband and father, Wierzbowski also enjoys spending time in nature with his family fishing, hiking, or boogie boarding.