Vaccine Town Hall: Meet the Panel
Join us on Tuesday, Jan.12, at 5:30 p.m. as we bring together local healthcare providers with community leaders for a virtual town hall on building trust in vaccines and overcoming the obstacles faced by communities of color in accessing care.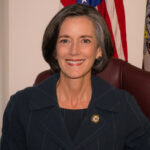 Valerie A. Arkoosh, MD, MPH: Chair, Montgomery County Board of Commissioners
Dr. Valerie Arkoosh has served on the Montgomery County Board of Commissioners since she was first appointed to fill a vacancy on the Commission in January 2015. Arkoosh won election to a full four-year term in November 2015 and served as Commission Vice Chair until her election as Chair in November 2016. She was re-elected in November 2019 and unanimously chosen by her two colleagues to again serve as Chair in January 2020. Montgomery County, located in southeastern Pennsylvania, is the third most populous county in Pennsylvania with over 830,000 residents. The three member Board of Commissioners oversees a budget of $430 million and directs more than 2,500 employees. The Commission manages human services for more than 100,000 residents, Voter Services, over 130 county bridges, 75 miles of roads and other infrastructure, 7 county parks and nearly 100 miles of trails.
Dr. Arkoosh is bringing innovative reforms to county government. She is improving services for children, Veterans, and seniors while ensuring an effective, transparent, and fiscally responsible government. She has led the efforts to eliminate street homelessness of veterans, streamline delivery of human services, increase repairs for county roads and bridges, and open 10 new miles of trails across the county. As a physician, Arkoosh is at the center of the County's efforts to combat the opioid overdose epidemic, overseeing a multi-pronged, integrated response. In 2015 she issued a "standing order" to enable participating pharmacies in Montgomery County to dispense the overdose antidote naloxone at the request of any member of the public.
Upon obtaining her Master of Public Health in 2007, Arkoosh became deeply engaged in the national effort to achieve comprehensive health care reform. She led the National Physicians Alliance, a national non-profit organization of physicians, who, putting their patients before profits, joined a broad-based nation-wide coalition for reform. During this time, she developed policy and legislative strategy, and promoted public engagement in Washington, D.C., Pennsylvania, and throughout the country. Dr. Arkoosh maintains a comprehensive knowledge of the implementation of the Patient Protection and Affordable Care Act and its impact on individuals and the health care system.
While much of her career has been in medicine and public health, Arkoosh has substantial experience in dealing with many of the same challenges governments face. She has significant leadership experience managing complex organizations during times of fiscal challenge. Arkoosh served for five years as Chair of the Department of Anesthesiology at the Drexel University College of Medicine where she successfully drew upon her undergraduate training in economics to restore her department to fiscal solvency following the Allegheny University bankruptcy. During this challenging time, she also served as Interim Chair of the Department of Obstetrics and Gynecology, and was actively involved in the financial oversight of the medical school clinical practice plan.
Prior to stepping into public service, Dr. Arkoosh was Professor of Clinical Anesthesiology and Clinical Obstetrics and Gynecology at the Perelman School of Medicine of the University of Pennsylvania. Arkoosh is a graduate of the University Of Nebraska College Of Medicine and received a Master of Public Health from the Johns Hopkins Bloomberg School of Public Health. She performed her residency at Jefferson Medical College in Anesthesiology with a special focus on Obstetrics. She has an undergraduate degree in economics from Northwestern University.
Arkoosh lives in Springfield Township, Montgomery County, with her husband, Jeff Harbison, and their three children.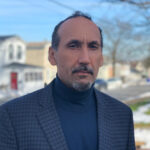 Jonathan Corson: President, Pottstown NAACP #2288
Johnny Corson is the current president of the Pottstown Branch of the NAACP. Johnny is a pillar in his community, continuously doing outreach to engage civic leaders, school districts, and community members to ensure the future of children in marginalized communities. Johnny has lived experience within the foster care system, and brings that knowledge and empathy with him to every meeting and event that he participates in.
Coupled with his understanding and expertise, Johnny has worked for over 15 years in diverse manufacturing careers and seeks to empower and improve the local community through reform and policy changes to ensure that industry and business remain in his community, ensuring a bright future and vibrant economy for the residents of Pottstown. Johnny has raised his children in Pottstown and understands the community through the eyes of a parent, allowing him to understand that nuance and needs of a diverse community in a way that sets him apart from other community leaders. Johnny continues to endeavor the uplift the community through food drives, vaccine clinics, and job fairs to ensure the sustainable and long-term betterment of the community for Black and BIPOC residents of Montgomery County.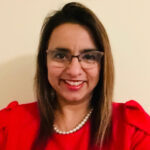 Nelly Jimenez-Arevalo: Executive Director and CEO, ACLAMO Family Centers
Nelly is the Executive Director and CEO of ACLAMO in Montgomery County. ACLAMO provides educational programs, social services and access to health and wellness programs to Latinos and other community members to empower them to fully achieve their life potential.
Nelly is an appointed member of the Pennsylvania Governor's Advisory Commission on Latino Affairs and is the Chair of the Health and Wellness Committee for the commission. She is a co-organizer of the Latino Professional Luncheon Scholarship Program in Chester County and a board member of the Advisory Board of the Korean American Association of Greater Philadelphia. She also serves on other boards including the Norristown Police Department, Montgomery County United Way, Norristown Chamber of Commerce, Diversity Council Advisory and Montgomery County Community College Cultural Affairs.
Nelly has received several awards including the 2013 Power Women Award by Main Line Today Magazine, recognition as the 2015 Most Influential Latina of the Delaware Valley and the 2018 Superhero Award by United Way of Philadelphia and Southern New Jersey.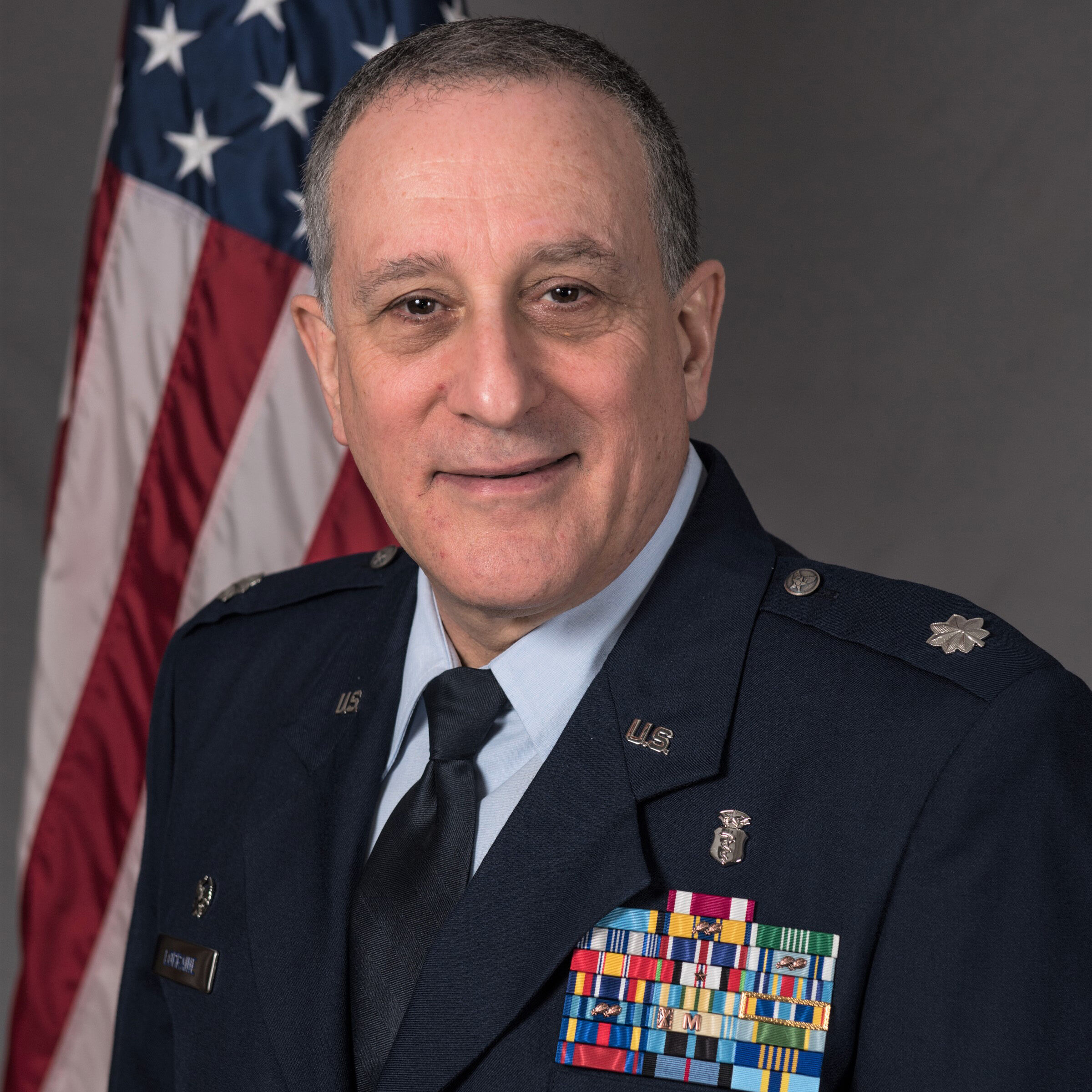 Richard Lorraine, MD, FACP: Medical Director, Montgomery County Office of Public Health
Lt. Col. Richard S. Lorraine assumed command of the 193rd Special Operations Medical Group Detachment 1, 193rd Special Operations Wing, on October 27, 2016. As commander, he ensures that the Detachment is organized, trained and equipped for its vital Homeland Security mission of CBRN response and medical treatment.
Lorraine directly commissioned as an Internal Medicine physician with the Air Force Reserve in Willow Grove, Pennsylvania, in October 2003, and served as OIC Physical Exams and Standards. He transferred to the Air National Guard in May 2007 and was assigned to the 111th Medical Group at Horsham Air Guard Station, PA. He served as the Chief of Clinical Services, and during this time he also deployed several times as a Critical Care Air Transport Team leader. In January 2014, he transferred to the newly formed Chemical, Biological, Radiologic, Nuclear Enhanced Response Force Medical element, 193rd SOMDG, serving as Chief Medical Officer until assuming command of the CBRN Task Force Medical Detachment based at Ft. Indiantown Gap, Annville Pennsylvania.
Lorraine holds an active Pennsylvania medical license and is the President and Lead Physician of Harleysville Medical Associates, a primary care group practice in Harleysville, PA. He has served as the Principal Investigator in over one hundred clinical research trials. In December 2016, he also was appointed as the Medical Director of the Montgomery County Health Department. As a military physician, Lorraine participated in humanitarian missions to Panama and Kodiak, Alaska. Lorraine deployed to Ramstein AB, Germany in 2012/2013 and to Bagram AB, Afghanistan in 2013/2014 in support of Operation Enduring Freedom. During Operation COVID-19 in 2020, he led the 193 SOMDG/DET 1 as they designed, stood up and staffed the first Community Based Testing Site in Pennsylvania, and later served as the Pennsylvania Task Force Surgeon assigned to the Military Medical Planning Team.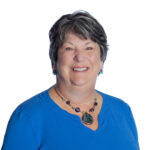 Irene Shepherd, CPNP: Chief Medical Officer, Community Health & Dental Care
Irene Shepherd MSN, CPNP is Chief Medical Officer of Community Health and Dental Care, a Federally Qualified Health Center in Pottstown. Irene has been with CHDC since its beginning in 2008, initially as a pediatric nurse practitioner. As Chief Medical Officer, Irene has been responsible for overseeing all clinical aspects of care at CHDC for the past 2 years. The most significant role in the past year has been leading the Health Center's response to the COVID-19 Pandemic.
After graduating with a BSN from the University of Pennsylvania, Irene worked at Children's Hospital for 10 years. Irene returned to the University of Pennsylvania to receive her MSN and certification as a pediatric nurse practitioner. As a PNP, Irene has worked with underserved populations in Reading, Allentown, and Pottstown. She welcomed the opportunity to join CHDC, providing healthcare to her community in Pottstown.
As a pediatric provider for 40 years, Irene is committed to advocating for optimal health and wellness for children as well as optimizing quality care for adults in the community.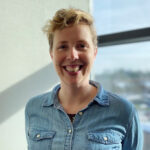 Meghan Smith, MPH: Planning and Promotion Coordinator, Chester County Health Department
Meghan Smith is the Health Planning & Promotion Coordinator at the Chester County Health Department. Her background is in non-profit administration and grant management.
She received her MPH from the Dornsife School of Public Health at Drexel University and joined the Chester County Health Department in 2019.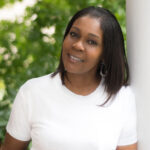 Stacey Woodland: CEO, YWCA Tri-County Area
Stacey joined YWCA Tri-County Area (YW3CA) in 2014 as CEO. Since joining the YW3CA, Stacey has led YW's expansion by increasing the number of adult education students and enrollment in early education and youth empowerment programs. YW3CA is building a reputation as a thought-leader in and advocate for Equity in Education offering Implicit Bias trainings and partnering with other organizations in the fight for the elimination of racism and the empowerment of marginalized women, girls and families.
Ms. Woodland is a 2020 Nonprofit Executive Leadership Institute (NELI) Fellow, a 2017 graduate of Harvard University's Strategic Perspectives in Non-Profit Management and currently serves on YWCA USA's CEO Advisory Council and the United Way of Greater Philadelphia and Southern New Jersey's President's Council. She is a former Commissioner on the Montgomery County Commission on Women and Girls and has served as a national delegate for Vision 2020.
She lives with her husband in Audubon, Pa and is the mother of two married adult children (one daughter and one son) and grandmother of two boys and two girls.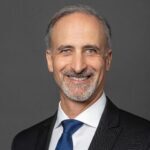 John Harris (Moderator): Director, Veralon
John Harris is a director with Veralon, a healthcare management consulting firm. He recently led Veralon's efforts, along with the Hospital and Health System Association of Pennsylvania, to predict COVID-19 volume at Pennsylvania hospitals. John teaches strategic planning for the American College of Healthcare Executives. He is also editor of the book Healthcare Strategic Planning, 4th Edition.
John has a Bachelor of Arts degree from Dartmouth College and an MBA in healthcare management from The Wharton School of the University of Pennsylvania.