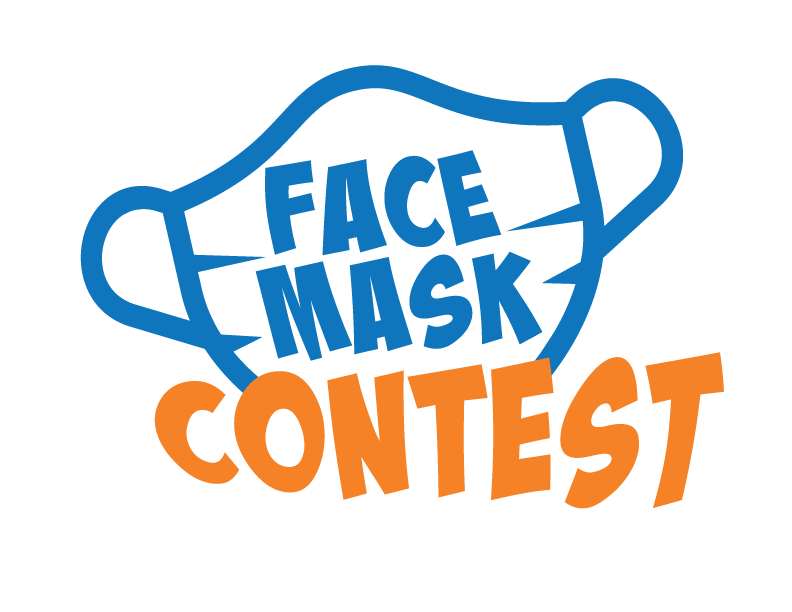 Checklist Challenge
Face Mask Contest
We all know that wearing a face mask and practicing social distancing reduces the chances of contracting and transmitting the virus in both adults and children. It is a challenge, but if we all work together, we can put our best face forward and save many lives! So let's make this fun! Let's promote wellness and responsibility, while boosting school spirit and a sense of pride in our community!
All elementary, middle school and high school students who wish to participate are encouraged to design their own mask from scratch, as long as it covers the mouth and nose. Or you can decorate an existing mask. There are no rules as to the design itself, simply be creative. It can be a piece of art, have a written message, your favorite character, anything your creative mind can come up with. Just have fun while showing you support wearing a mask.
The more creative, the better your chance of winning!
All students in the 35 elementary, middle and high schools throughout the Tri-County Area that are participating in the 2021 School Wellness Checklist Challenge are eligible. The School Wellness Checklist is a program by the Pottstown Area Health & Wellness Foundation in partnership with Medical University of South Carolina's Boeing Center for Children's Wellness.
All contestants may enter a submission for one of the first three categories that align with the School Wellness Checklist program. An additional entry can also be submitted for the bonus category.
Better Nutrition – For example, healthy fruits and vegetables, water drinking, culinary or cooking clubs, and gardening.
Being Physically Active – For example, celebrate your running and walking clubs and sports and activities that promote movement like JROC or dance. Can you create a mask that promotes active learning, biking, kayaking, etc. or things you learn about better health through physical education?
Social Emotional Learning Promoting any of the four core competencies:

Self-awareness
(promote your strengths and limitations or ability to recognize your emotions)
Self-management
(managing emotions and stress)
Responsible decision-making
(like wearing a mask!)
Social awareness
(where to find family, school, and community resources and supports), and relationship skills (like active listening and clear communication).

Bonus Category 152 Award — Promoting the importance of immunizations such as the flu and COVID-19 vaccines
Contest registration and submissions for the contest begin January 11 through February 26, 2021.
If you have any questions about this program, please contact info@pottstownfoundation.org